Rogers Grading Inc
Rogers Grading Inc. is a full-service site preparation company, dedicated to providing you with the critical services you need to develop the land properly. Our services include grading, paving, installation of septic and water systems, storm drains, land clearing, demolition, curb and gutter services, and more!

Learn More

Expert Site Preparation Services in Rock Hill, SC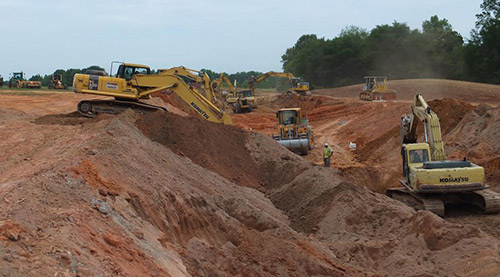 Proper site prep can change the entire course of land development. A site that's prepped properly can expedite timelines, prevent costly setbacks, save money and more—and it all starts with choosing the right partner for the job. Rogers Grading Inc. aims to be your full-service provider for site preparation services. We do more than just demolition and land clearing in Rock Hill, SC. Instead, we take it a step further to provide you with a bevy of critical services that include utility installation, paving, erosion control, grading and more. Best of all, we tailor our services around your site's unique needs to ensure you're getting quality results now and forever.
Typically, we partner with contractors and developers for construction site preparation in Rock Hill, SC. However, we're able to undertake the task of site prep on a number of scales—we frequently work on subdivisions, churches, schools, commercial buildings and warehouses, providing turnkey site services that are instrumental in a successful development. If your jobsite needs to get off on the right foot, Rogers Grading Inc. is here to set you on a step in the right direction. Get in touch with our experts today for more information about how we can assist you.
We've been providing exceptional service since 1984.
Our site preparation services cover the entire gamut of needs, from land clearing and demolition to grading and paving.
We're skilled at installing water and sewer lines, and can provide trenching for additional utilities.
We pride ourselves on providing turnkey services, designed to meet the unique needs of your jobsite.
We're happy to provide you with a free estimate on services.
Let Us Prep Your Site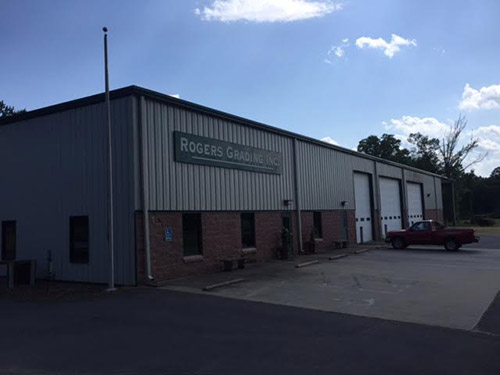 From land clearing to grading, utility installation to paving and beyond, we're equipped to prep your site quickly and to your highest standards. Give us a call today to get started.

Contact Us

Proudly offering Excavation work in Rock Hill SC and surrounding areas, including:
York County SC
Chester County SC
Lancaster County SC
Rock Hill SC
Fort Mill SC
Lake Wiley SC
Tega Cay SC
Clover SC
York SC
Chester SC
Richburg SC
Lowrys SC
Lancaster SC
Indian Land SC